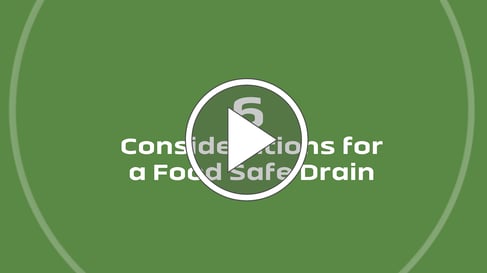 Informational Video
WHAT MAKES A
DRAIN FOOD SAFE?
WHAT WE COVER:
Our informational video covers the basics of food safe drainage, but
many of the principles shown can also apply to any building material
that is required to meet food safe standards.

The video covers the following topics:
What materials should you look for
Drain designs to avoid
Proper food safe welding practices
The importance of passivation


Fill out our form to access the video!